Last week I got tattooed at my friend's kitchen table. True story!
A group of us were hanging out to celebrate the beginning of a new …er, initiative (you'll hear all about it soon!) We had a fun, girly evening eating cake, drinking champagne, watching The Virgin Suicides, and, that's right, getting tattooed. At a kitchen table.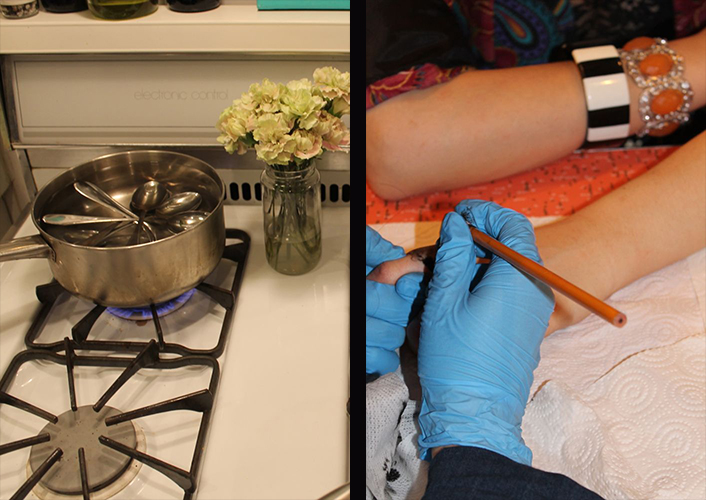 Perhaps you're wondering what a friend of mine asked: is that safe? I promise, we were careful. I wouldn't let just anyone poke me with needles. If you're an aspiring tattoo artist or thinking about letting a friend tattoo you, do your research. Do everything you can to keep your environment and tools sterile. And understand, you're taking a risk. Blood infections are scary. Okay, end disclaimer.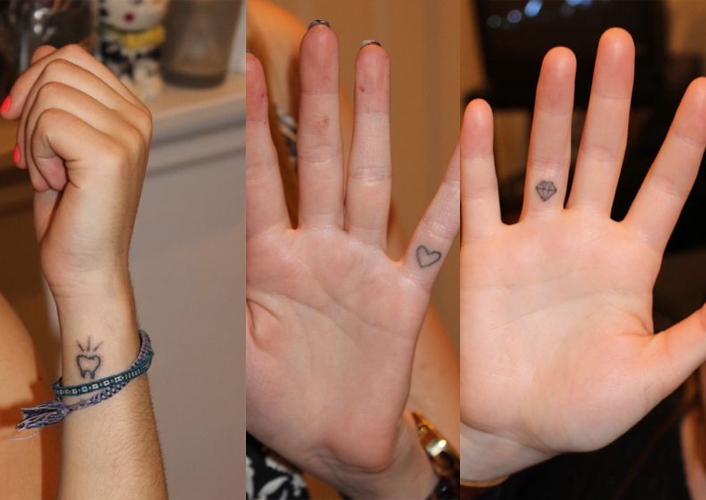 Aren't the tattoos the girls got so cute? I missed taking pictures of an adorable bone ring and 'badseeds' written on someone's ribcage. I love how each of them turned out.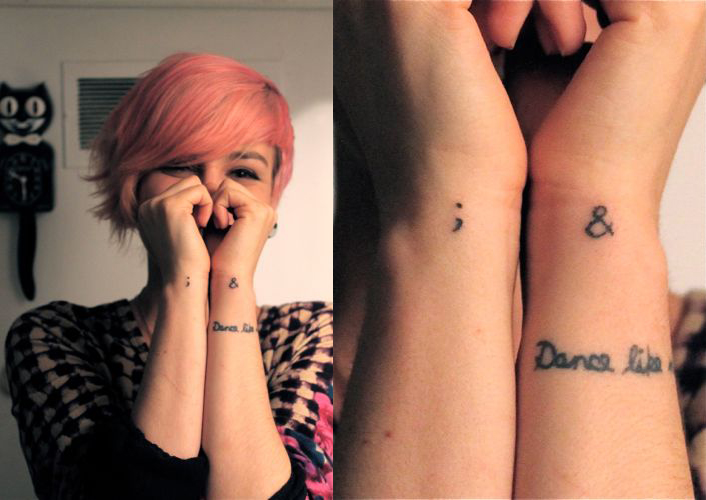 Especially my little punctuation marks! Obvious picks for a writer/editor perhaps. I've always thought ampersands are so beautiful and I find semi-colons strangely romantic – they connect two ideas that are independent and can exist separately, but are somehow intrinsically related. In other words, they're interdependent. Kind of like love, right? I know, like A. said, "You nerdy romantic." It's true.
I'm a big fan of tattoos, and body modifications more generally, so I'm sure I'll write more about them. I'll definitely show you my first two tattoos, and I have plans for a few more in the future. ;)
Do you have any tattoos? Would you ever? I'd love to hear the stories behind yours!
xoxo
S.