They call her Amsterdam's Tattoo Darling and she's a force to be reckoned with in a still male-dominated industry. Bringing a whimsical, feminine aesthetic to the imagery of the traditional tattoo style, Angelique Houtkamp has fans around the world clamouring to have her art inked forever on their skin.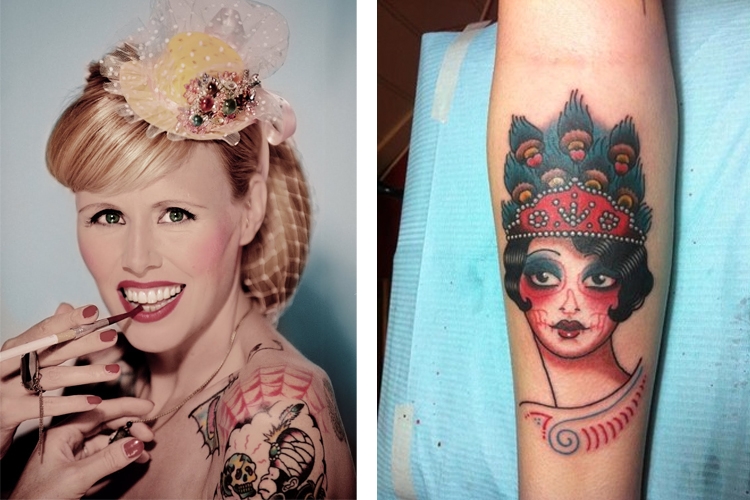 I like the unexpected element that accompanies much of her work, like a bruised and battered boxing pinup or a sailing ship perched in the nest of a woman's hair. When discussing the influence of old school tattooing on her work in an interview with Acclaim Magazine, she said, "I like to think it was way more romantic, more about basic feelings, like love, pride, fear and death. Especially for men, it was a way to show you were tough and not to be messed with … Nowadays, it's more about conveying that you have a good taste. People spend a lot of time and thought on their tattoos and what they want them to mean. I like working in street shops because some guy comes in and wants his girlfriend's name tattooed on his arm, just because he walked past the shop and thought it would be a good idea. Somehow for me impulsiveness is the essence of tattooing."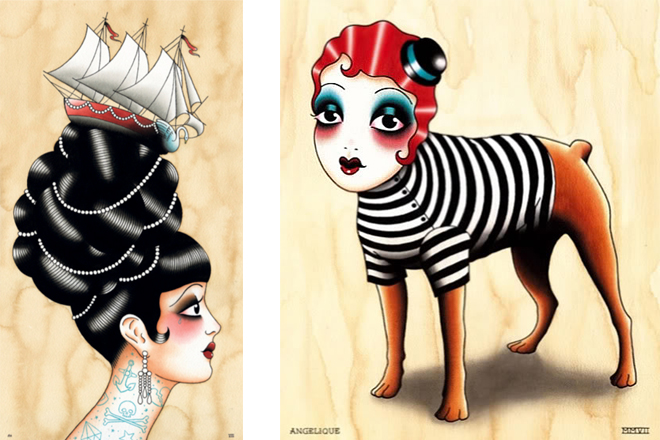 Tattooing out of Salon Serpent Tattoo in The Netherlands, Angelique is an inspiring artist with a bold aesthetic. As I've mentioned, Amsterdam is one of my favourite cities and I can only hope that the next time I find myself there, that I'll also have an appointment to get a custom Houtkamp piece of my very own.
To keep up with her latest work, you can follow Angelique on Twitter, Instagram, and Facebook.
Are you a tattoo artist willing to be interviewed for Tattoo Tuesday? Or, are you a skin art enthusiast and would like me to check out your favourite artist? Drop me a line!
xx S.