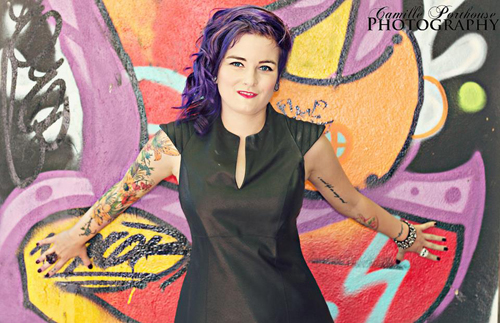 During my last year of high school and first year of university, I did a little bit of modelling. Mostly pin-up inspired photo shoots, but also some hair stuff and a couple of indie runway shows. It really all started because of my hair. A woman spotted my bright red locks at a show and asked if I'd walk in the runway show for her local shoe store. During that show, a photographer fell in love with my crimson 'do and asked me to do a couple of themed pin-up shoots. Things kept rolling from there until I got too busy with university and advocacy work. When I was contacted by a Toronto agency about signing a contract with them, I realized it just wasn't where I wanted to focus my energies for the time being.
When Camille Porthouse put out a call on Facebook a couple of months ago that she was looking to shoot tattooed gals with brightly coloured hair, I leapt at the opportunity. This was my first time meeting Camille and we developed an instant rapport. I love anyone who gets completely fired up about their work and let me tell you, she has so many incredible ideas running through that mind of hers. Our concept was  "rock 'n roll pin-up" and we took to the colourful, graffiti-laden alleys of our city to make it come to life. I absolutely love how they came out. Take a peek…
I'm wearing… dress: Bodybag by Jude (purchased at From Mars) // shoes: Jeffrey Campbell // vintage skull ring // necklace & amethyst ring designed/made by me
This dress is one of the most extravagant purchases I've ever made and it had to be on layaway for several months before I could take it home. But it makes me feel like a superhero, so it was totally worth it.
And who knows, maybe I'll be back in front of the camera sometime soon…
Do you have a garment that makes you feel like a total badass hanging in your closet? I'd love to hear!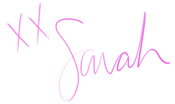 Images Copyright 2013, Camille Porthouse Photography