Lisa was one of the first UK bloggers that I started following before I visited London last year. I love her energy and positivity and I can really relate to her focus on alternative lifestyles and creative people. She's often darting off to burlesque shows and tattoo conventions, and her blog reads like a tribute to the interesting and bizarre. Today Lisa's sharing a peek at her own tattoo collections, as well as her thoughts on being a tattooed person.
Lisa Walton, 34, International Seeker
How old were you when you got your first tattoo? What was it?
It was at the 1st ever London Tattoo Convention, so I must've been about 23 and I got the words LOVE and PEACE on the inside of each of my wrists.
How many tattoos do you have now? Any favourites?
I have 12 now. My favourite is the elephant on my lower back, which I got in Thailand while volunteering there. The idea for the design just came to me and I had it done in a shop on the beach at about 5am by traditional bamboo. It was so painless that I fell asleep!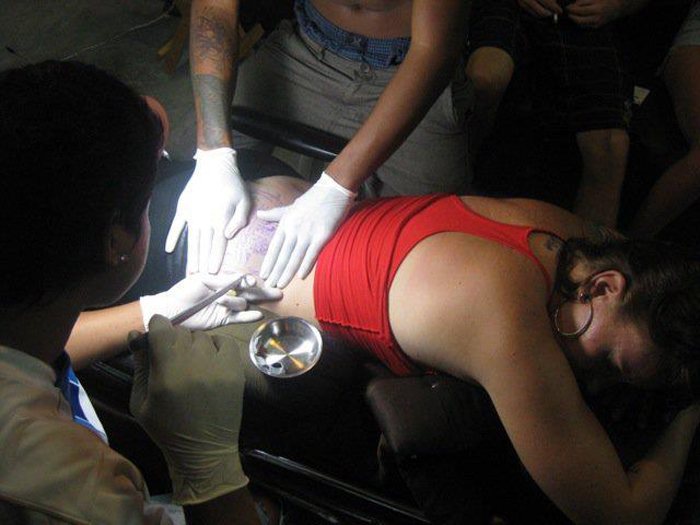 What are your thoughts on tattoo regret? Have you ever had any?
Ha yes! We change and evolve over time and our tastes and aesthetics change too so I think it is important to get the best tattoo by the best artist that you can afford as I think you are less likely to regret it. While tattoos are very expensive these days, there is something to be said for paying for quality lifelong artwork. I have a couple tattoos that I would like covered up and embarrass me now because they are cheap and tacky but I didn't know that you could get incredible tattoo artwork done when I got them. Educate yourself before getting a tattoo and really research artists. That's why I try to showcase as many great artists as I can on my blog, so people can see that tattoo artwork is just as credible, beautiful and of high quality as fine art.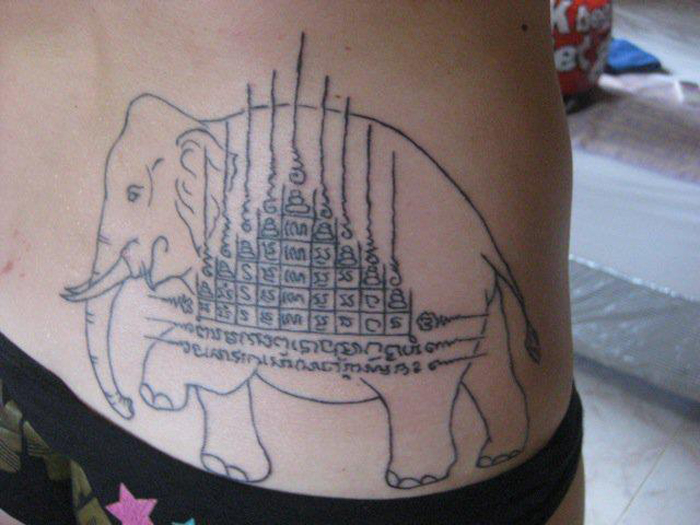 Do you think tattoos need to have a special meaning or can they be purely aesthetic?
I think both. Some of mine have a special meaning, some are just pretty to look at and my future work will just be beautiful artwork. I am an art lover and my father is an artist so, for me, wearing artwork that I love to look at for the rest of my life, being able to take it wherever I go, unlike a painting left at home on your wall, is a wonderful gift. When people say, "What will I do when I'm old and wrinkly?" Well, I'll have beautiful wrinkles to look at!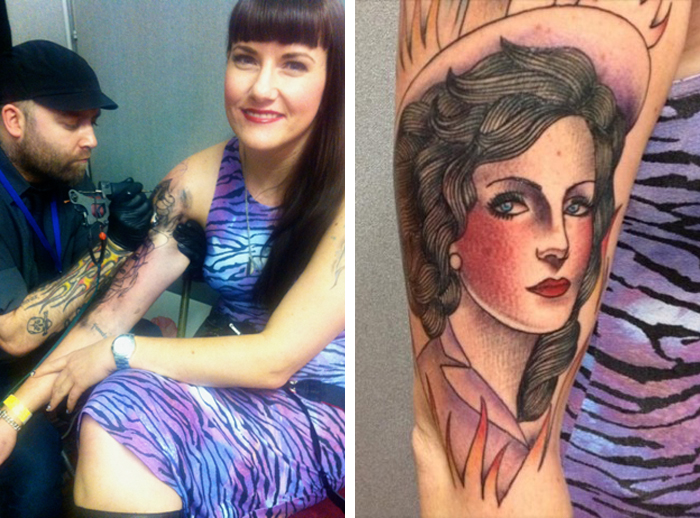 Which tattooists would you most like to be tattooed by and why?
Oh my gosh, Jeff Gogue! I wish we could clone him. It would be an absolute honour to wear his work on my skin for the rest of my life. Peter Aurisch is pretty amazing too, and Kid Kros and there are a ton of incredible lady tattooers that I just don't have enough skin or money for sadly.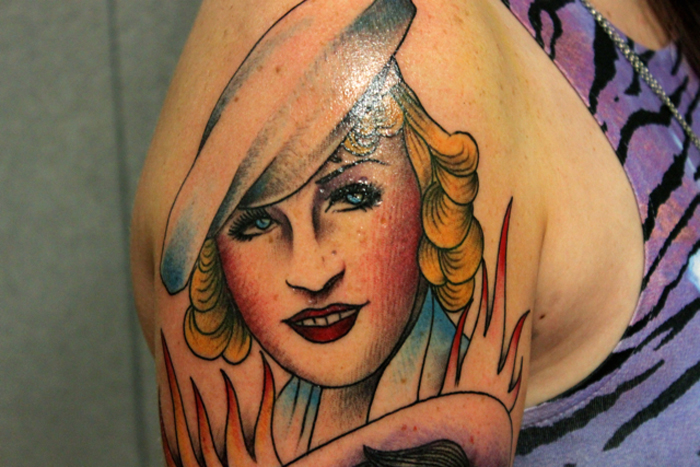 What does being a tattooed person mean to you?
It shows the world that I am not part of the mainstream. Even though tattoos have become very common these days, it still sets you apart, especially if you have a lot of them or large, prominent pieces. I like people to know that I am a bit different, that I think differently, that I'm interesting. I also love to show the world that tattoos can be incredibly beautiful, although I still have to get those tattoos done on me!
Thanks so much Lisa! Be sure to check out The Dame International for more from Lisa, and you can also find her on Facebook, Twitter and Instagram.