First off, congratulations to Erica C. & Randi S. for winning last week's giveaway for a pre-made template from Kotryna Bass Designs. Don't forget, if you aren't one of the lucky winners, you can still use the code SARAHBLOG to get 5% off your purchase from her Etsy shop.
I have another exciting contest for you this week. One reader will receive a custom illustration from Ashley Jayne Illustration. Use it to spruce up your blog design, add a little flair to your business cards, or just put it in a pretty frame on your dresser. The winner will get to choose between a head-to-shoulders portrait or a full-length illustration.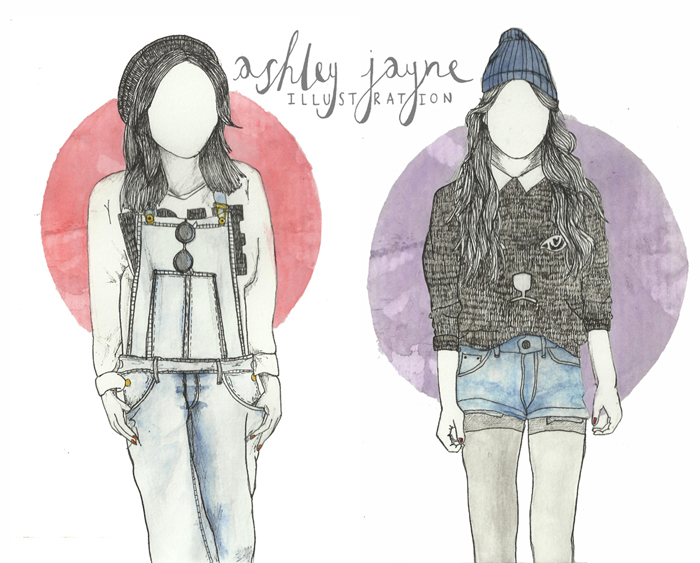 Ashley is an illustrator in a second year at UCLan. She's cultivated a defiant illustration style using her trusty watercolours and fine liners. She fell naturally into the world of fashion illustration and that's where she plans to say, which isn't really surprising given her unhealthy addiction to buying fashion magazines.
Enter below for your chance to win a custom portrait from Ashley. You can enter daily until midnight EST on November 13.
Good luck!