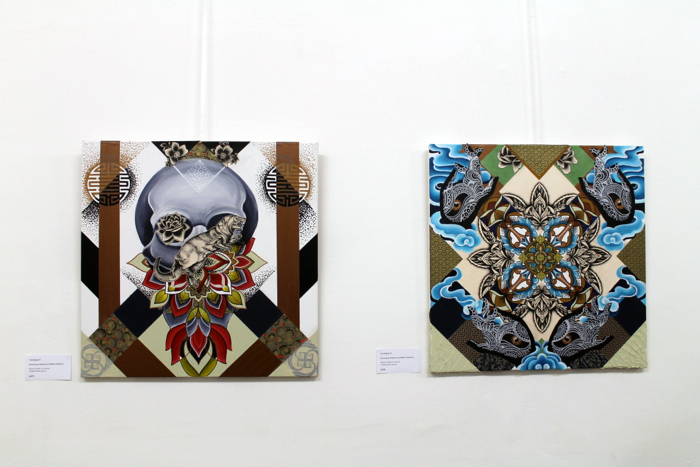 I mentioned yesterday that I spent Thursday evening checking out a really neat exhibit at the Atomica Gallery. Covering Synthesis is a collaboration between tattooists Mister Paterson and Dominique Holmes. Two artists with very different styles, it was really neat to see the contrast of colourful design next to black and white pointillism, as well as the mixed media pieces they'd collaborated on (pictured above).
It was an appropriately colourful crowd, with lots of technicoloured hair and beautiful ink peeking out from behind collars and under sleeves. There was a great DJ and the bartenders were slinging Sailor Jerry cocktails and Huber beer. They were so good at their jobs – as soon as my drink got low, one of them would swoop over with a new one. If you've been watching the latest season of How I Met Your Mother, it made me want to say, "Thank you, Linus."
I've shared a few photos from the event after the jump, if you'd like to take a look…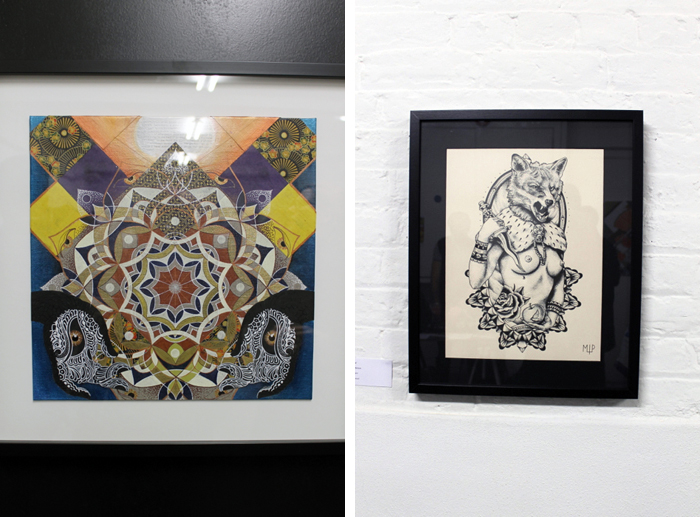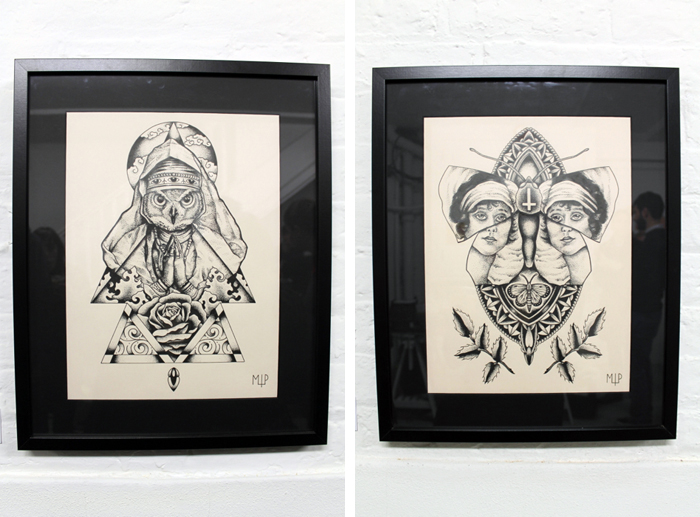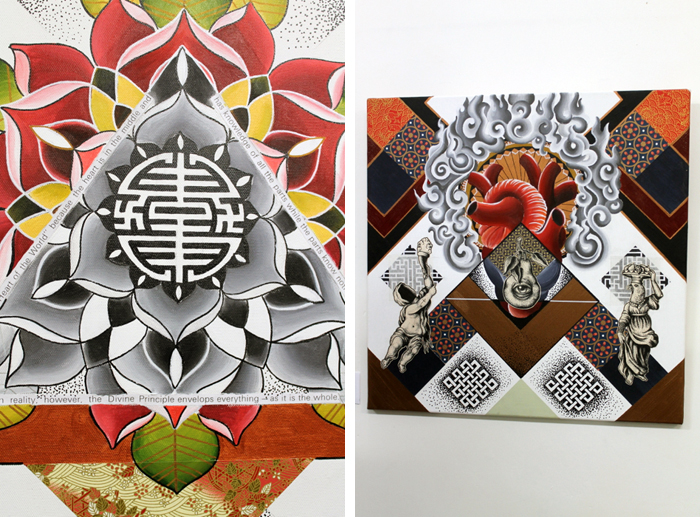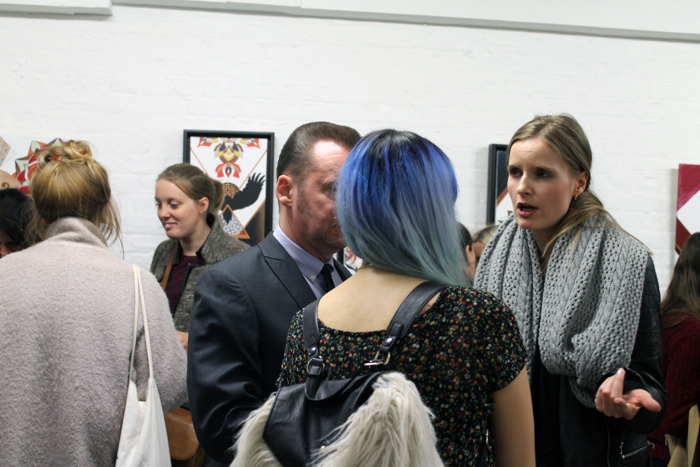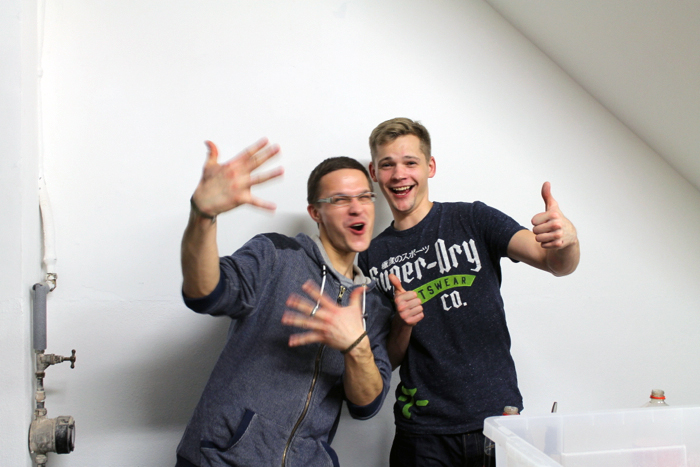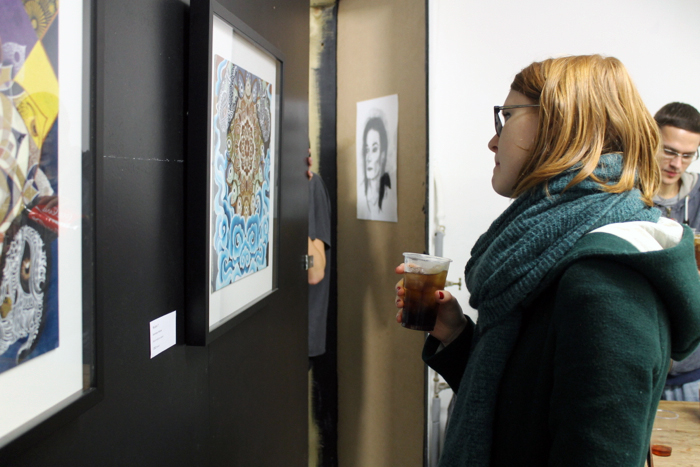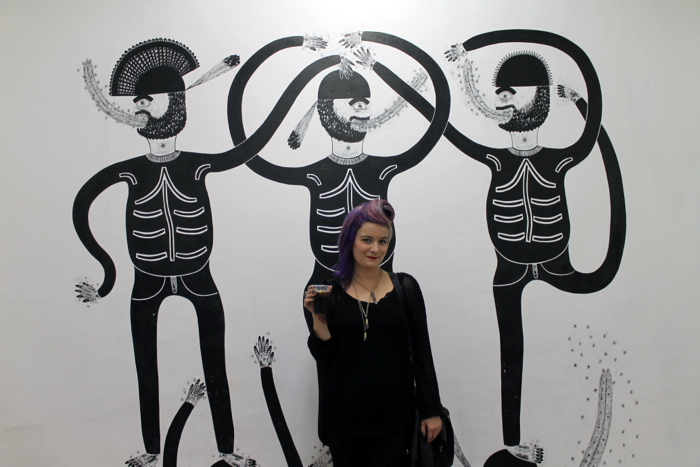 The exhibit is running at the gallery's Soho popup until November 30th. If you're a tattoo or art lover in London, I definitely recommend checking it out.