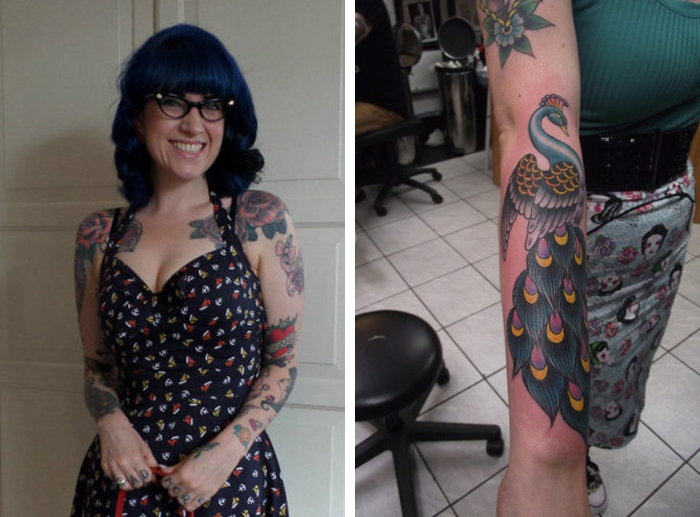 ReeRee Rockette, 31, Salon Owner; Blogger & Writer
She's the queen of rockabilly style, the owner of the incredible Rockalily salon, and a prolific columnist for Things & Ink. Today the lovely ReeRee is here to chat about her beautiful tattoo collection.
How old were you when you got your first tattoo? What was it? 
I'm not actually sure, I think I was 22, and it was a small black letter 'j' on my hip. My friend drew it up on a pub napkin, and we went and got small tattoos together.
How many tattoos do you have now? 
I'm not sure I'm lying when I say I'm not sure. For example, do my three butterflies that were done together count as one, or three? I'd say over 30.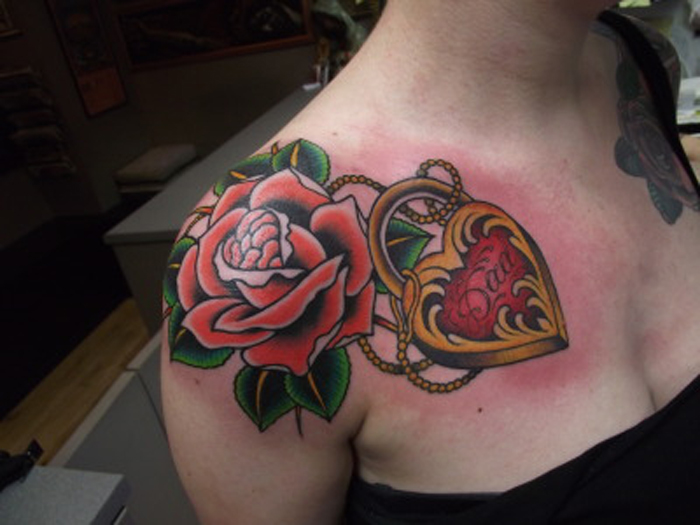 What are your thoughts on tattoo regret? Have you ever had any?
I don't have regrets, but of course I'd do things differently if I could start again, but we can't, and that's ok. I don't think tattoos are a great choice for someone who is a perfectionist! Our choices will always change, but if we choose that design once upon time, then it can just become part of our body's lumps and bumps. I'd hate to look down and constantly hate a part of my body, especially if I'd paid money for it at some point! I enjoy the colourful landscape my skin has become, and while some of it contains mini pieces of art, other parts are just fun doodles.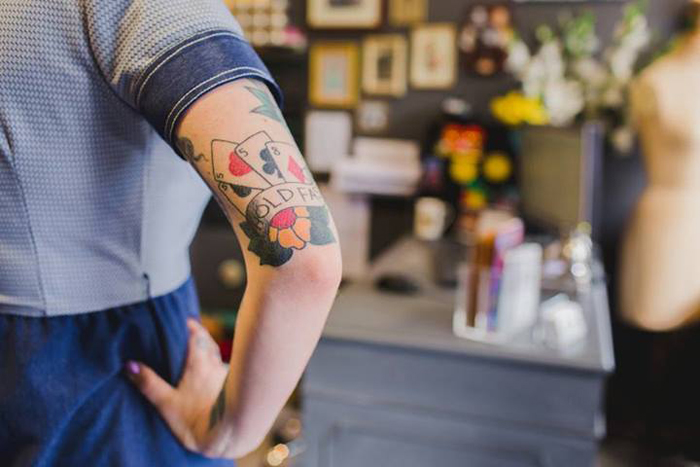 Do you think tattoos need to have a special meaning or can they be purely aesthetic?
I definitely don't agree that tattoos need a meaning. I had an odd experience recently when at a business event someone who was tattoo-free suddenly started telling me that they believed all tattoos should have meaning. I found it a tad patronising actually! My 'best' tattoos hold very little meaning, but they're gorgeous and I'm no more likely to regret them just because they are meaningless. If that was really true, people would never cover up tattoos with their ex-wives names on!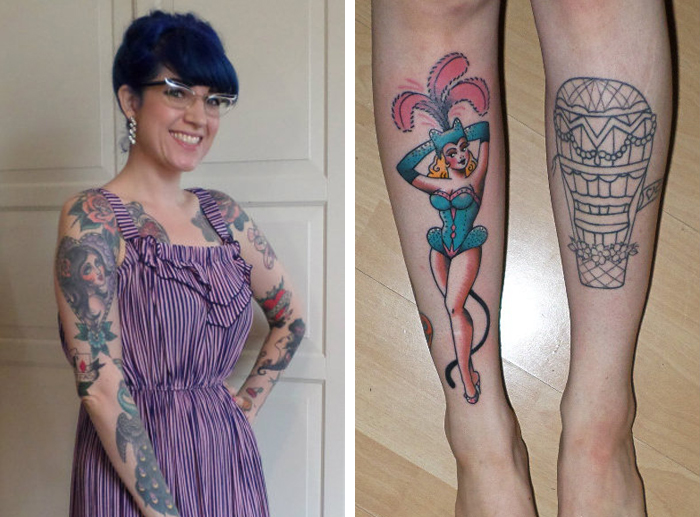 I know you recently got a tattoo by Angelique Houtkamp. What made you go all the way to Amsterdam for a tattoo? Is there a special story behind the piece?
No special story, Angelique has been an artist I've admired for years; I've even bought a print from a gallery. I just finally got it together to head over to her shop in Amsterdam to get my own tattoo from her. It wasn't cheap, but I've wanted one for so long! She didn't disappoint.
Are there ways in which your life has changed by becoming a tattooed person? Does it have any impact on you being an entrepreneur?Well I have a column in a tattoo  magazine which couldn't have happened otherwise I guess! I had some tattoos back when I was a teacher, but I tried to keep them all covered. I think my tattoos have helped me on my journey, but its hard to quantify exactly how. I definitely tend to stand out at business events, which means people like to come and speak to me. It's always good to stand out I guess!
Thanks, ReeRee! You can catch this lovely lady daily, sharing her style and thoughts on life on her blog. And be sure to like Rockalily on Facebook to keep up with the latest goings on at the salon.
Is there a question you'd like to see answered on Tattoo Talk? An artist you'd like to see featured? Are you willing to share your own collection? Don't hesitate to get in touch!