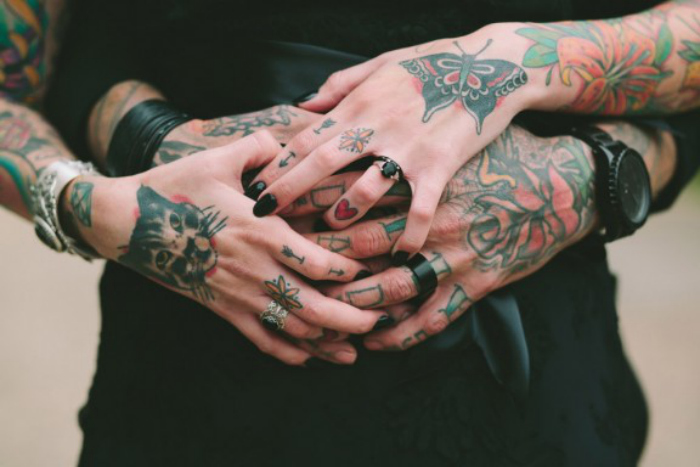 My Christmas gift guide for the tattooed was such a hit, that I decided to do a Valentine's Day edition! It might be a "silly Hallmark holiday," but I'm a sucker for any excuse to buy presents and spread the love. If you're stuck on gift ideas for your favourite tattooed darling, here are ten ideas that are sure to strike a chord.

 A heart-shaped box of decadent vegan chocolates in spooky shapes.


 Voodoo salt & pepper shakers.


 A silly card. Or a nautical one. A bold declaration. Or something more classic.


 A trio of tattoo-inspired roses to wear around your neck.


 A pretty print of tattooed flapper girls.


 Tattooed circus woman necklace.


 An anatomical sacred heart tooled in leather.


 A crystal druzy heart pendant.


 Temporary Star Wars tattoos for lovers.


 A crown of black roses from the queen of statement hair accessories.
Will you be buying someone a present and celebrating Valentine's Day?
I'm planning to be my own valentine (it's a surefire way never to be disappointed and I think we should romance ourselves a little more), but I signed up for the Revolverlution valentine exchange. I had fun picking out pretty stationary from Alice Gabb and scrawling a love letter to a woman I've never met from Argentina. Snail mail is so much fun and I can't wait to find out what will make it's way to me in the post!
Chocolate hearts & bunny kisses,

Photograph via Rock n Roll Bride.