If you've been reading my blog for a little while, you've probably heard me proclaim my love for GalaxyRoxJewellery. Their pieces feature frequently in my gift guides, wish lists, and outfit posts. And the company's lovely owner, Roxanne, has been a huge supporter of my blog – for which I'm eternally grateful. Today we get to meet the lovely lady the gems and get a peek at her beautiful tattoo collection.
How old were you when you got your first tattoo? What was it?
My first tattoo was a little star outline on my right hip, I was 15 (naughty I know!) and it was tattooed in a pretty shady studio near my hometown!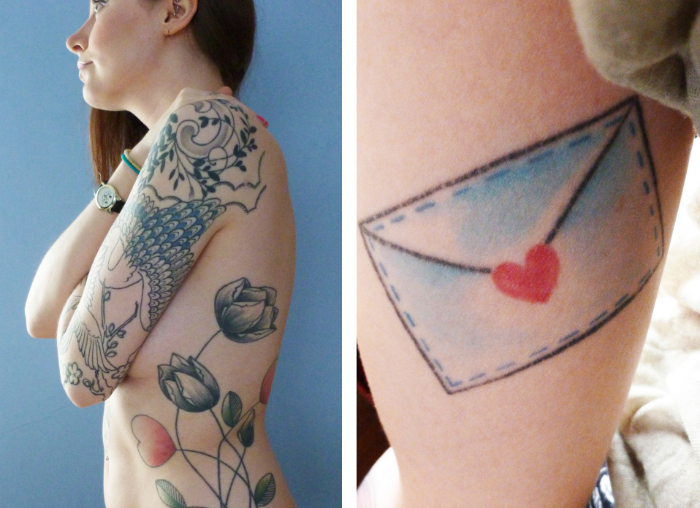 How many tattoos do you have now?
I'm not actually too sure as some pieces could be classed as multiples, I would say probably around 15.
What are your thoughts on tattoo regret? Have you ever had any?
I can honestly say up until now I don't regret any of my tattoos. Obviously everyone grows but I think my tattoos map out different points and stages in my life. I guess if you feel you could regret a tattoo in the future, then don't get it done.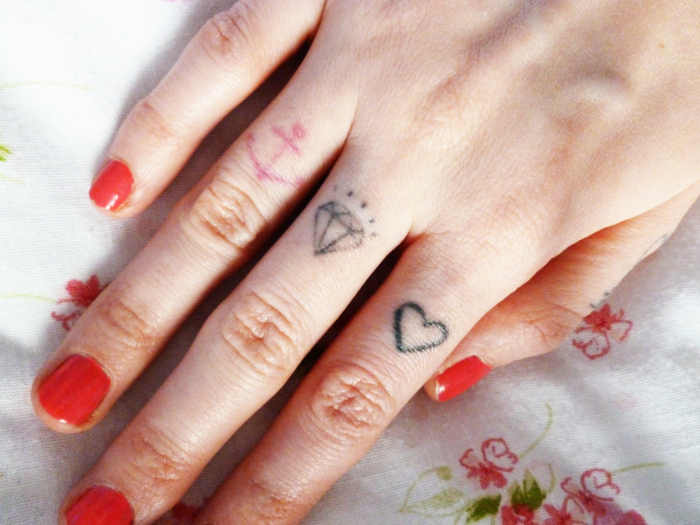 Do you think tattoos need to have a special meaning or can they be purely aesthetic?
Some of my tattoos have meanings but others are there purely for my own aesthetic pleasure! I don't think people should be judged on whether their tattoo has a meaning or not.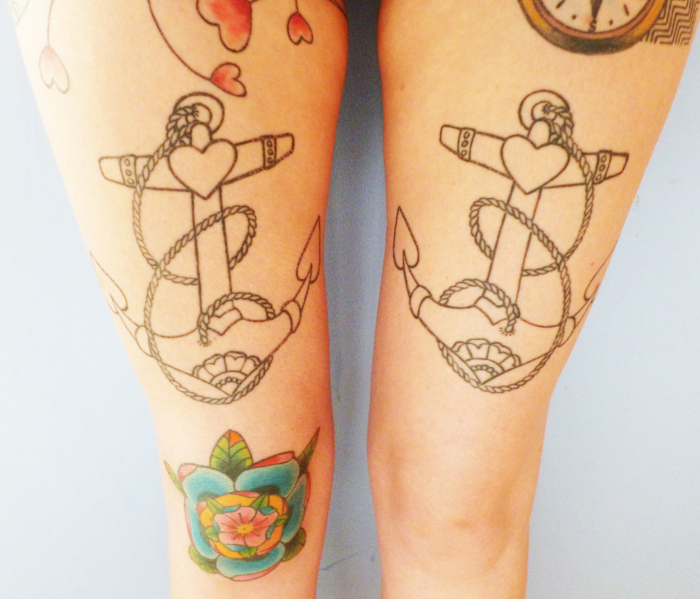 Do you have a favourite tattoo? What's the story behind it?
Hmm that's a hard one, I think the flower work I have on my sides may be my favourite tattoo, not purely because of the artwork but because that was the first step I took to start getting bigger pieces tattooed, also I have a stylised portrait of my Nana when she was younger on my left arm and a love letter for my Gramps as he used to send my Nana love letters in the war.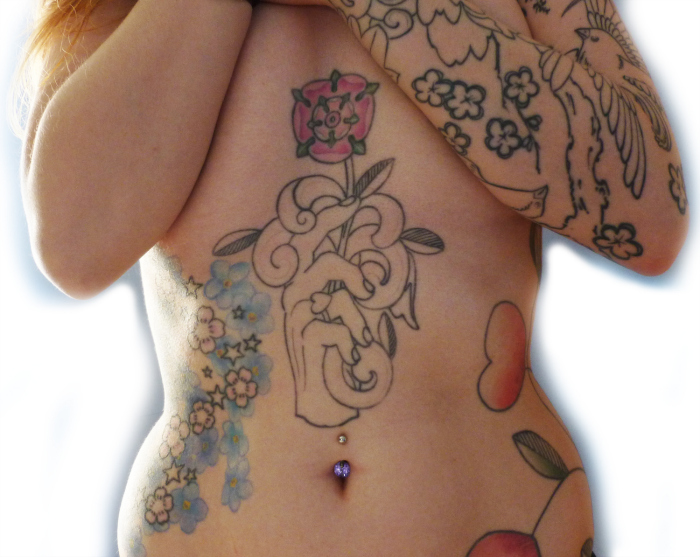 Are there any artists you're yearning to get work from?
I would love to get some work from the French tattoo artist, NOON. The heart flowers on my side were inspired by his work. I'd also love to get some hand poke work done by Grace Neutral, in love with her dotwork!
Thanks, Rox! If you're a fan of Rox's beautiful ink, check out her tattooists, Paul Scarrott at Magnum Circus Tattoo and Shaun Bonanos at Albion Independent Tattoo, both in Cheltenham. You can also keep up with the lovely lady herself on Facebook, Twitter, and Instagram.
Do you have a tattoo collection you'd be willing to share? Or is there a tattooist you'd particularly like to see featured on Tattoo Talk? Drop me a line and I'll try to make it happen.