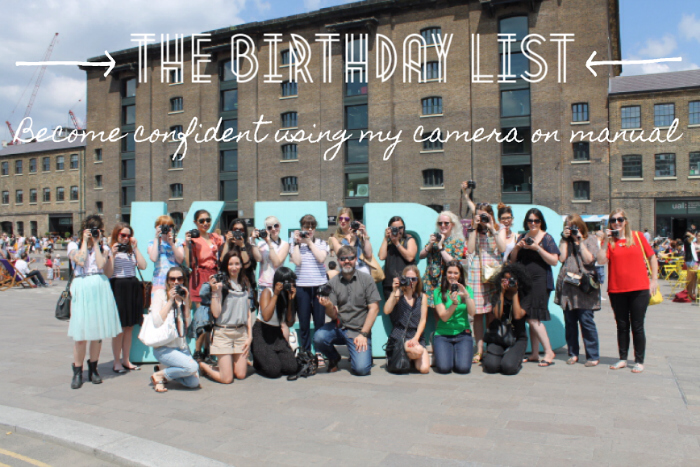 I've owned my DSLR for 2.5 years and up until last weekend I was still taking all of my photos on auto. It felt like this was a big Birthday List goal to tackle, but I was determined to tack it on and make this the year I finally flipped that little dial over to 'M.' I'd done some research and learned how to change the settings on my camera, but I still wasn't  sure how to bring it all together. Luckily the light bulb finally went off last weekend when I attended an event sponsored by Simply Health.
I joined a group of other bloggers at the gorgeous Greenlight Marketing offices (they have foosball AND a jukebox!) for a photography workshop taught by Paul Hames. It was an amazing day filled with how-to's, tips, and tricks for capturing great images. Paul walked us through the basics of using the manual settings on our camera before we headed out for a walk through Kings Cross to try out the techniques on our way to KERB Market.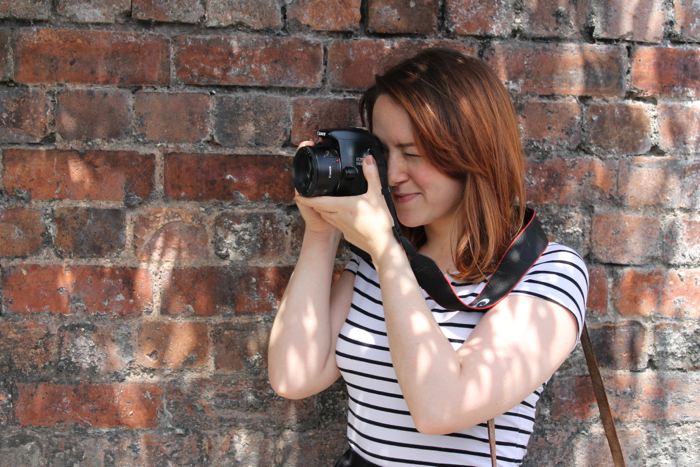 Before hitting up the food trucks we stopped to do a mini portrait session. I teamed up with Jess and Emma and we took turns taking photos of each other. The harsh sunlight was working against us, but we managed to find a bit of shade to take cover in.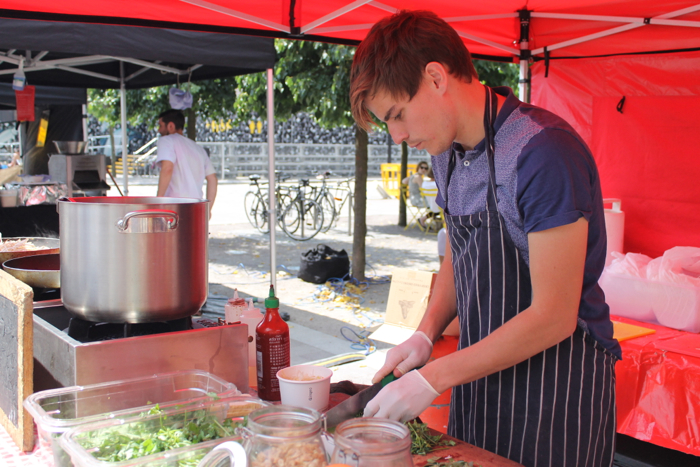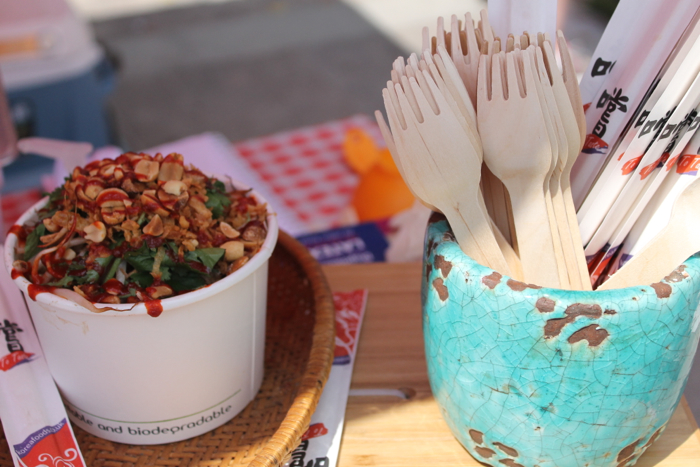 It was a tough decision figuring out what to have for lunch (I wanted to eat all the things!), but I ended up settling on spicy tofu noodles with veggies, peanuts, and crispy shallots from Hanoi Kitchen. It was definitely a good choice!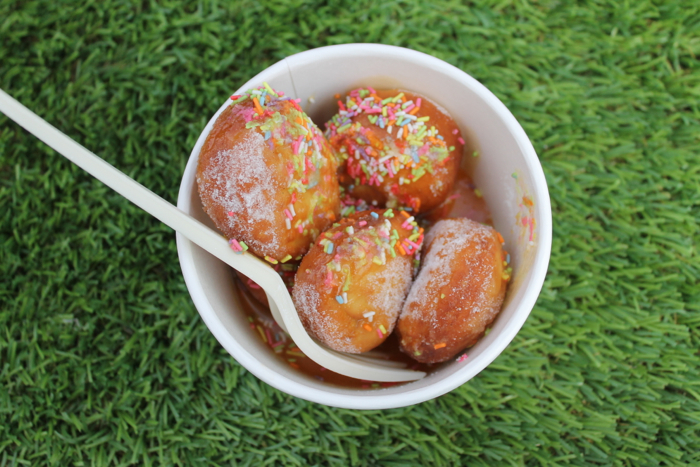 And I couldn't resist a few doughnut bites from You Doughnuts. You get to choose your sugar (vanilla), sauce (salted caramel), and toppings (sprinkles). These were over-the-top decadent, but oh-so good. I don't know if I can ever go back to regular doughnuts!
After eating (and photographing our lunches), we headed back to the office for tips on getting the most out of our cameras and taking great photographs.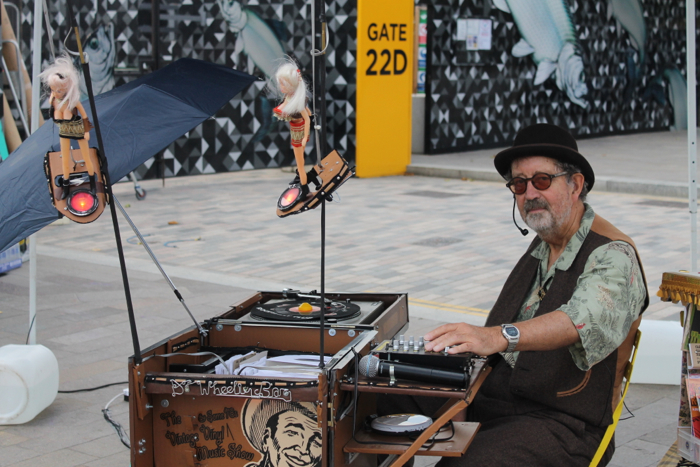 I've been taking photographs like crazy since last week and I haven't taken my camera off 'M' since. I still have a lot to learn but I'm finally feeling confident using my camera on manual. Here are my top takeaways from the workshop:

Taking a photograph means considering sensitivity (ISO), light (aperture), and timing (shutter speed) to correctly expose the image, or create the effect you're looking for.

Start at the lowest available aperture setting on your camera and work your way up to get a feel for its effect. The lower the aperture setting, the more light is getting into your camera.

Look at your light meter and adjust shutter speed to find the correct exposure (moving the arrow to the centre).

When taking a portrait, concentrate on getting the person's eyes in focus above anything else.

To get something in focus that's not in the centre of your frame first centre it in your viewfinder, hold your shutter button down halfway to focus, and then pan your camera to compose your photo before taking the picture.

Salvage a shot that's not crisp by making it black & white and adding blur to make it more atmospheric and emotive.

"Perfectionists are not happy people are they? … Be flexible. Make it real." There are a lot of rules for taking the 'perfect' photograph but the most captivating images are often created by breaking them. Focus on capturing moments, rather than always taking perfectly composed photographs.

Be prepared. Always have your camera with you and don't be afraid to take that once in a lifetime photo (in other words: if you see Ryan Gosling walking down the street, get that camera out and click, click, click!)
Thank you so much to Simply Health, Paul, and Greenlight Marketing for a really fun and informative day…I even won a bottle of Prosecco for sending the 'best' tweet!
Do you use your camera on manual? What are your favourite tips for taking a good photo?
Happy Thursday, shutterbugs!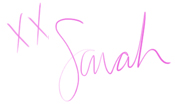 Top photo courtesy of Joes Bloggers, edited with PicLab HD for iPhone.