Today's #RadicalSelfLove prompt is "Your City." Even though I've lived in London for less than a year, I feel completely at home here. There's something about this city that makes everything feel more possible and walking along her streets constantly inspires me to make the most out of life. Even when I've had a hard day, I feel so blessed to be living here and just wandering around London is enough to fill me up with an overwhelming sense of joy.
Yesterday, my gorgeous friend Soops and I decided to have a tourist moment and soak in the city while taking a stroll along the Thames to snap these photos. I hope I never lose the sense of wonder I feel when I see Big Ben looming around the corner or the giddiness that comes over me while watching red buses speed from one side of the river to the other. It was such a lovely evening, which we ended with mini bottles of Prosecco and a good natter in Victoria Embankment Gardens.
Here's a look at what I wore…
I'm wearing a black t-shirt (brand unknown), floral skirt c/o RareLondon, crystal necklaces c/o GalaxyRoxJewellery, Toxic Mermaid ring c/o GalaxyRoxJewellery, heart-shaped glasses c/o PunkyPins, a vintage belt, and Frye engineer boots.
Let's talk about this skirt for a minute! When RareLondon offered to send me a piece from their collection I was instantly drawn to the technicoloured rose print on this midi-length pencil skirt. When it arrived in the mail I was really impressed with the quality and fit. RareLondon's clothing are super affordable, so I wasn't sure what to expect but I was pleasantly surprised. And when I debuted it yesterday, I received compliments from my co-workers, friends, and strangers on the street!
Although it's quite a feminine piece, I liked giving it a more edgy look by styling it with my favourite boots and some sparkly accessories. But I think it could easily be paired with a nice blouse and heels for an evening cocktail date. Okay, let's be honest, I wear motorcycle boots on cocktail dates. But still, versatility for the win!
What's your favourite thing about your city? Do you love where you live or is your heart drawing you somewhere else?

Love, motorcycle boots, & starry-eyed daydreaming,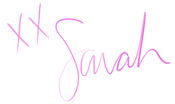 Photographs by Soops, check her out on Twitter and Instagram.