"Life shrinks or expands in proportion to one's courage." ~ Anais Nin
Liberation is a path for the brave and at this intimate workshop we'll be giving you the rituals and remedies that will allow you to shake loose some of your fears and step into your light. This exclusive day will be reserved for a small group of women who have a desire to grow and a willingness to open.
This retreat day is going to be our deepest work yet. We want you to attract the life you desire, we want you to feel supported as you unlock the door to whatever has been keeping you captive. We want you to know what true love feels like and we want you to be wrapped in a rose cocoon resting in the knowledge that something has shifted, you are more open, surrendering to the abundance in your life.
The Liberation & Love Urban Retreat is all about placing yourself at the centre of your world and giving yourself permission to put you first. We're talking about what you eat, how you move your body & kissing goodbye to the bullshit voices in your head. This is not about self-improvement. This is about self-acceptance. This is about recognizing that you are strong & wild at heart. Accepting that you are raw in some ways and polished like gold in others.
Saturday 18th April, from 10:00am –6:00pm in Stoke Newington, North London
What's included…
Heart-to-heart Questionaire before you attend so we can give you the fullest experience possible
We'll greet you with a delicious cocktail of infused waters & you can enjoy all-you-can-drink herbal tea throughout the day
Qoya session –a practice that combines yoga, dance and sensual movement, to remind us that, as women, we are wise, wild, and free.
Kundalini kriyas and meditations that will help liberate you from whatever's holding you back
A plant-based lunch that will nourish your body and offer a colourful slam to the taste buds.
Rituals & remedies to help you get clear on your desires and figure out how to take action towards them without being desperate.
Guided conversations that will create trust, reveal patterns, allow new ways of seeing and embrace all aspects of what makes you unique.
Nibbles and treats to keep you fuelled throughout the day.
A guided relaxation to round out the day before we finish with homemade chocolate and time to exchange details with all the new friends you've made.
Liberation Sessions guide book on Body, Money, Relationships, Work & Spirituality from Jayne.
Sarah's ecourse Romance Yourself: A 40-Day Journey to Self-Love
An exclusive discount to our upcoming one-to-one sessions.
A beautifully curated goodie bag that will help you bring everything you've learned and experienced at the retreat into your daily life.
Tickets are £100. Spaces are limited, so book now to avoid disappointment.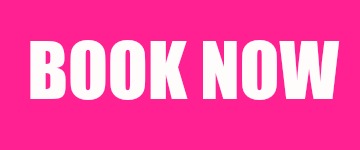 Money is energy and where it flows, it grows. Making this investment in yourself speaks deeply to the part of you that wants to be liberated.
We're both able to do this work because we've invested heavily in ourselves and done the work to transform our lives. That doesn't make us different or better than you. It just means we have a lot of experience getting unstuck, shaking things up, and designing our lives so that they feel good. And we want to guide you to do the same.
"The liberation we seek comes at the end of a process not as its first move. We may have to endure hardship and struggle along the way, not because we must earn a reward, but because freedom demands commitment to the challenges it presents and we must rise to those challenges in order to free ourselves.
"No one and nothing, no energy shift, no length of time, no magic can propel us from bound to free if we're not prepared to know ourselves as we truly are, warts and all, when we get there." Sarah Varcas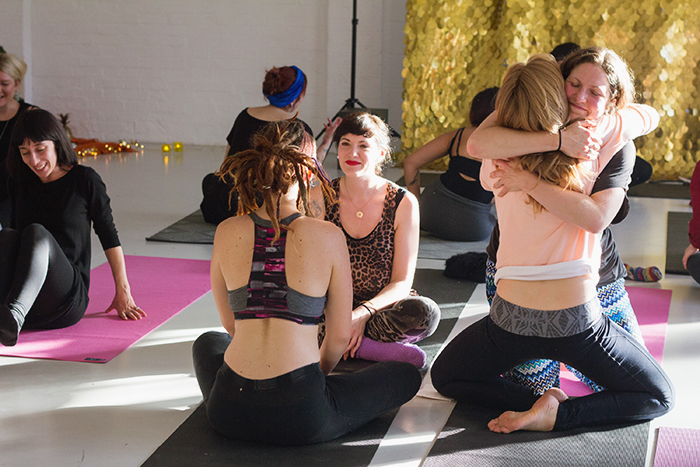 Words of Praise for our Last Retreat
"The Full Moon Retreat Day is like being wrapped in a sacred cocoon of nurture. Rituals, self reflection, qoya, kundalini practice, deep relaxation… a perfect mix to help you shake off the old and call in the new. And the food, don't get me started on the food. Thank you Jayne and Sarah for such a special day."
~ Rebecca Campbell, author of Light Is The New Black
"The day was really well structured and had excellent flow. All the components were wonderful individually and yet fit really well into a 1-day experience. The day was neither tiring nor boring: everyone left with a perfect union of replenished energy and a sense of calm. I loved being a part of such an interesting group of women all coming together to just enjoy, nurture themselves and heal."
~ Emily Shaw, Personal Health Alchemist
"It's so important to do things like this, that not only put you back in touch with yourself, but also give you the opportunity to be in a room full of strong, powerful women. Strength really is in numbers, and I went away feeling uplifted, supported and on a total high."
~ Lauren Burles
"I didn't know exactly what I needed, but THAT was exactly what I needed! So hell yeah, I would recommend signing up to the next one."
~ Alison Jones
"Learning to let my hair down and begin to dance like no one is watching. I learnt a lot about my own issues and have developed strategies to help myself be more content. And the food was fab!"
~ Lauren Crawford
"I would say the retreat was life changing and I would definitely recommend they sign up to the next one."
~ Jerry Willi
"Having been to previous retreats, I understand how vital it is that we take care of ourselves and give ourselves time to really let go. This was my third retreat and, knowing how light and lovely I've felt after previous retreats, I wouldn't have missed it for the world."
~ Rebecca Hunter