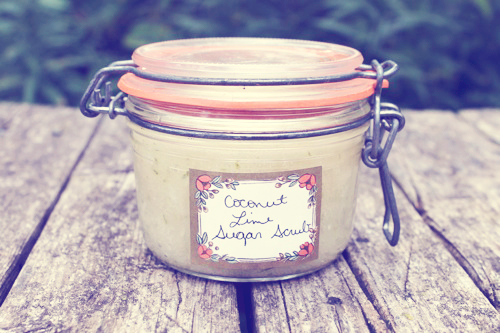 We're in that strange transitional time of year, where most of us are trying to soak up every last drop of summer while also longing for our favourite hallmarks of autumn. I've heard the words "pumpkin" and "chai" thrown around a lot lately – just saying. Myself, I can't stop thinking about warm apple mixtures bubbling in pie tarts. But I'm not quite ready. Not yet.
Something that happens without fail when the seasons start to change, is my skin gets a bit flaky and wants to slough off in the shower. Kind of gross, right? A homemade sugar scrub is the perfect solution. It only takes a couple of minutes to mix one up and not only will its gentle exfoliation leave your skin silky smooth, but they smell divine.
This coconut lime combination is a bit tropical and seems perfect for savouring the last of summer's tastes and smells. If you've already mentally switched seasons, check out the brown sugar scrub I shared on Angie's blog.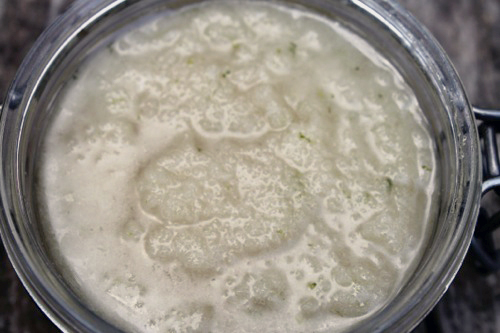 Coconut Lime Sugar Scrub
1 cup granulated sugar
1/2 cup coconut oil*
1 tablespoon shredded coconut
grated zest + juice of one lime
1 tsp vitamin e oil (optional)
Mix together thoroughly and store in an airtight container.
*for maximum benefits to your skin, make sure you get unrefined, virgin coconut oil.
To use: massage into skin, resist urge to lick it off (although, technically, you could), and rinse well. Massage any leftover oil into your skin – you may find you don't even need a moisturizer.
How are you making the most of the last days of summer? And let me know if you give this recipe a try!
Happy scrubbing,