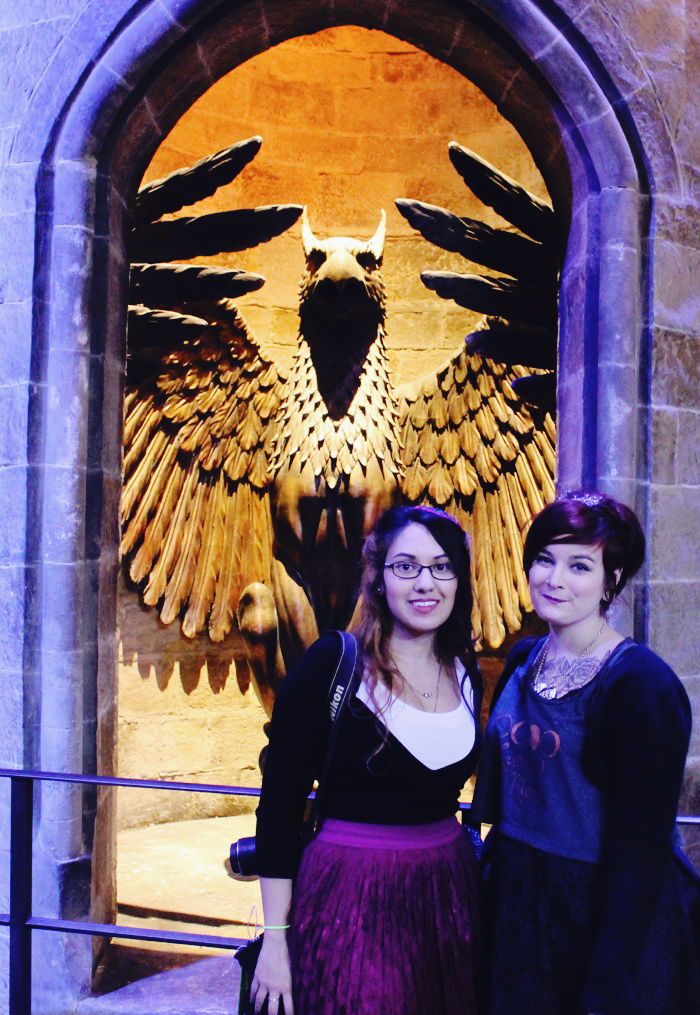 I've been reading the Harry Potter books since I was 11 and waiting for my Hogwarts letter ever since. Growing up, when one of the new books would come out, we'd always have to preorder two copies and pick them up the day they came out so neither my brother or I had to wait to read it.
Naturally I've been wanting to visit the Harry Potter studio tour since moving to London but I wasn't sure it would be worth the expense (tickets are £33) and it requires a whole day as it's out in Leavesden. But my dad bought me a ticket for Christmas so a couple of weeks ago, Colette came into town and we made the journey.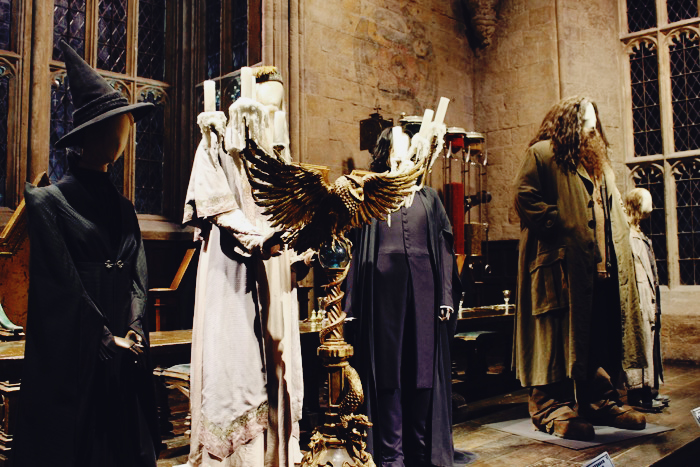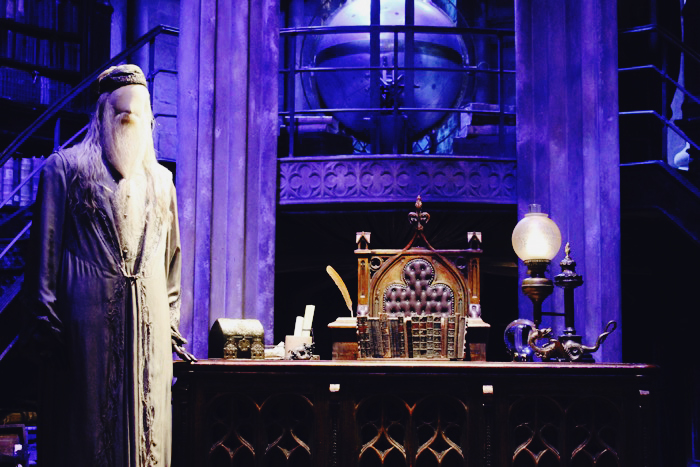 You can take one train from Euston to Watford Junction and then there's a shuttle bus that will take you directly to the studio. It was an easy journey and we had fun drinking pink cava and gossiping on the way.
I was looking forward to the day but had no idea what to expect but the entire experience far exceeded what I could have dreamed up. From the second we entered the studio doors until we stumbled out the gift shop doors over five hours later, we were squealing giddily and running around in nerdy glee. Whether you've reread every book obsessively or just watched the films, I'd recommend a visit to any Harry Potter Fan.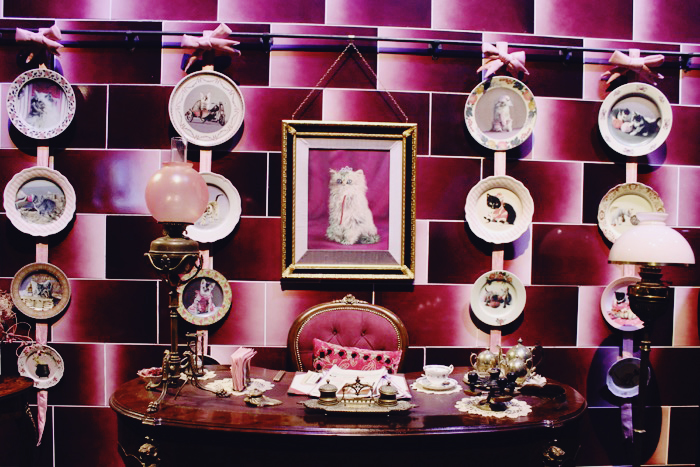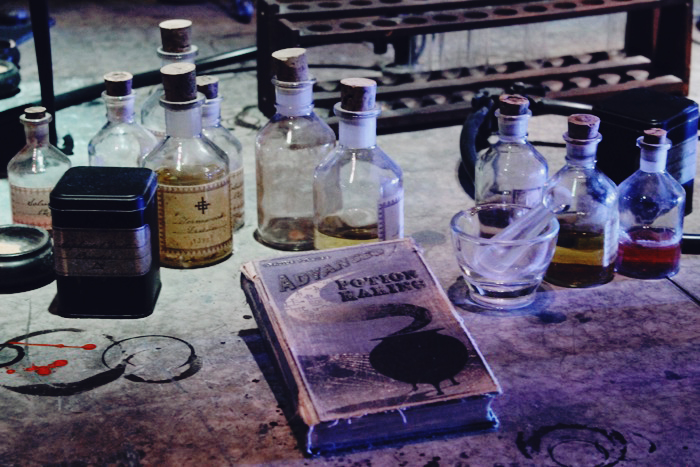 You have to buy a time-specific ticket in advance and there is a bit of queuing when you arrive and then you enter as a group, first watching a short introductory film and exploring the Great Hall together. After that you're free to explore the rest of the studios at your own pace and to stay as long as you'd like (they told us the record was 13 hours!).
Our approach to the day was to do it all. Get the audio guide. Ride the broom (and fly the car!) in front of the green screen. Drink butterbeer. Take pictures in front of every photo op worthy set piece (there are a lot). Stamp pieces of paper at the stamping stations because we didn't have passports. If it was on offer, we gave it a try.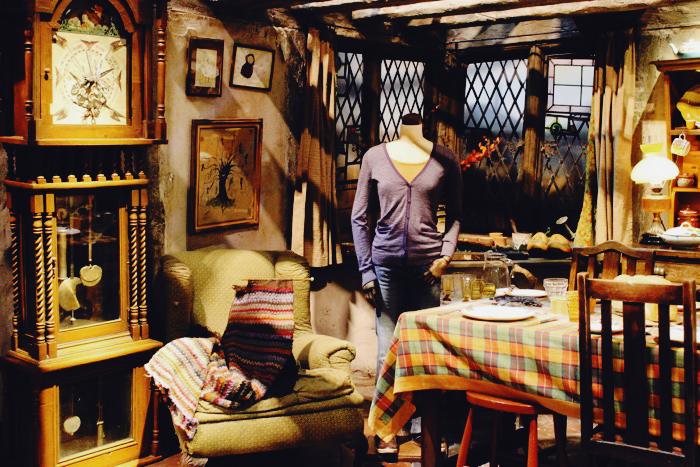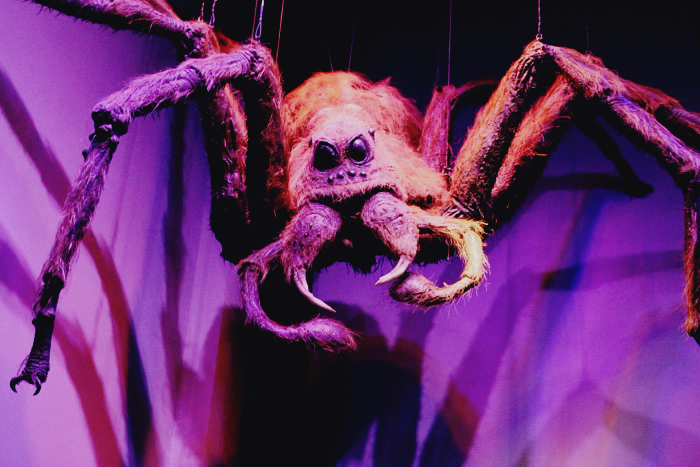 I think soaking up every part of the day really enhanced our experience. Looking back, you're not going to regret standing in one extra queue and it sure is fun to have a giggle thinking about how silly we looked swinging around on those broomsticks.
There's so much to see and do and we didn't want to miss a second of it. You get to look at fully laid out sets, interactive exhibits, costumes, props, the creature studio, the conceptual models for the films, and a to-scale model of Hogwarts that they used with a green screen for filming all of the flying scenes. They've done such a wonderful job making it both visually stunning and really informative. We watched the Deathly Hallow films over the weekend and kept exclaiming that "We saw that!" or "We know how they did that!"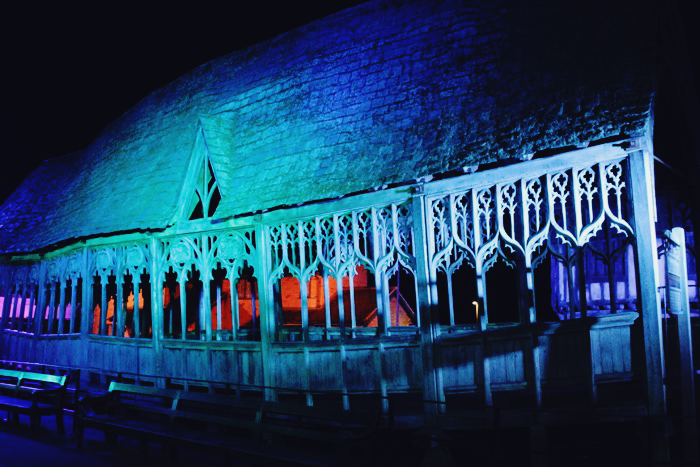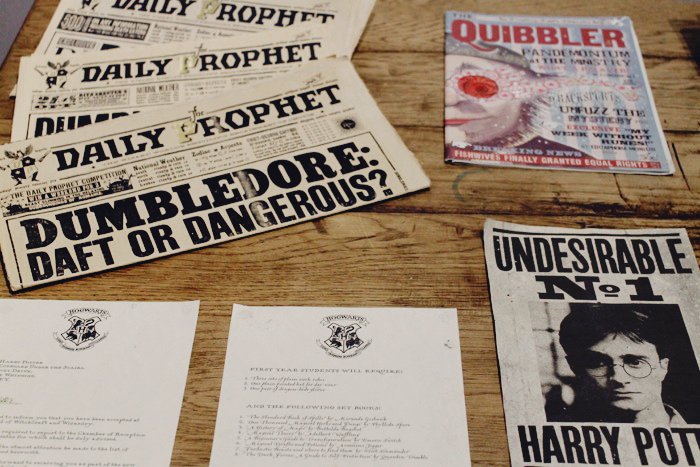 Plus they're adding and changing the tour all of the time. The Hogwarts Express is arriving in March and depending on the time of year, they have different seasonal exhibits.
We're already planning a return visit for next year!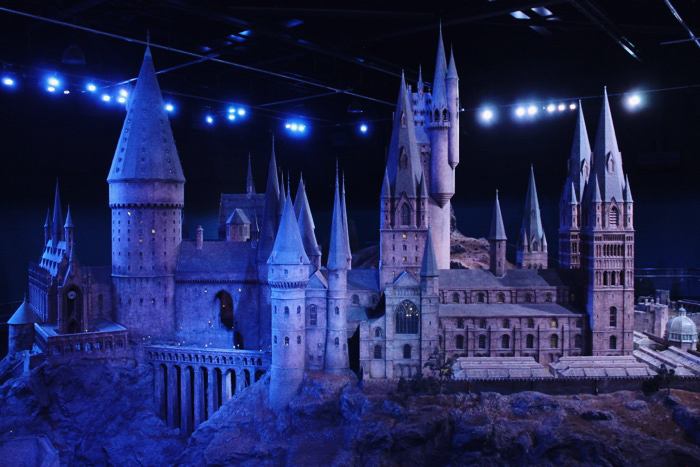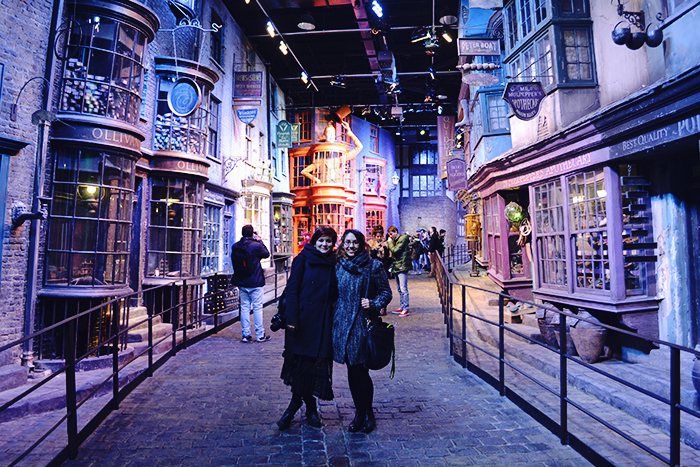 If you're planning visit, be sure to put on your witchiest costume and wear a comfortable pair of shoes. I generally don't have a long attention span for exhibitions but we were there for over five hours. And if it had been warmer out or we'd started earlier in the day, I think we'd easily have been there longer. There's so much to see and do and when you get to the end of it all, there's an amazing gift shop. I could have emptied my bank account in there but made due with a black "Witch" mug.
In the end, it actually felt like fantastic value for the cost of the ticket. The entire experience created a real sense of child-like wonder and it was absolutely amazing to see one of my favourite fantasy worlds brought to life!
Are you a Harry Potter fan? Have you been on the studio tour?
Love, chocolate frogs, and butterbeer moustaches,