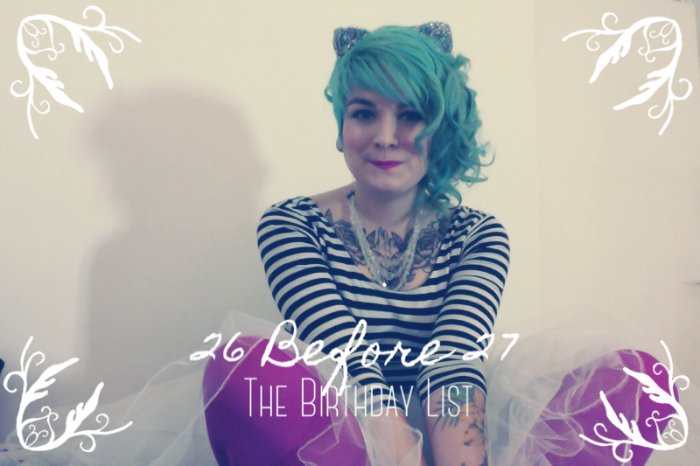 Leading up to my 25th birthday I made a list of 25 things I wanted to accomplish before my next birthday – you can read about how I did here. Before my 26th birthday I made a list of 26 things I want to experience and new things I want to try before my 27th birthday. I hope you'll follow along and if you write your own birthday list, I'd love to see it! Send me an email or leave a link in the comments. xoxo
1. Get a new stamp in my passport.
2. Watch Psycho.
3. Learn a choreographed dance routine.
4. Find a signature scent.
5. Complete B-School. Go to The Blogcademy.
6. Read Infinite Jest.
7. Run 5k.
8. Go to a nude beach.
9. Take a circus class.
10. Visit Harry Potter Studios.
11. Swim in the ocean.
12. Learn calligraphy.
13. Write an e-book.
14. Do a 30-day yoga challenge.
15. Become confident using my camera on manual.
16. Try voga.
17. Go to a morning rave.
18. Make my own yogurt.
19. Go on a picnic.
20. Couch surf. Perfect my vegan pie crust recipe.
21. Learn how to do a cartwheel.
22. Find a mentor.
23. Do a cleanse.
24. Wear more colour.
25. Learn 6 hair styles.
26. Volunteer.