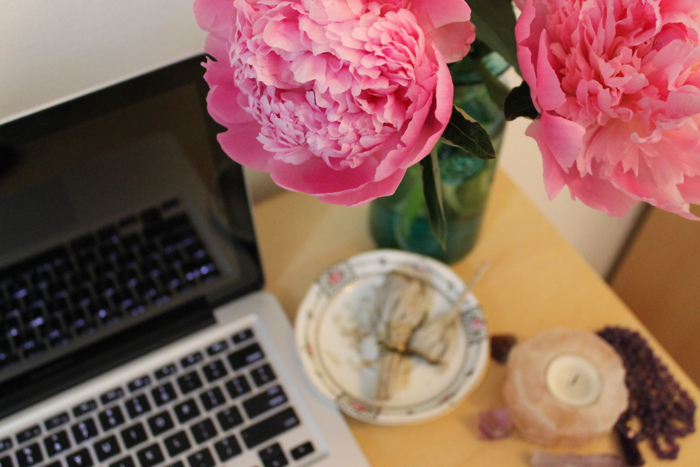 Self-hate is an epidemic. It's something that almost everyone struggles with on some level. Whether it's hating the way our thighs look in shorts or a deep seated belief that we're not genuinely worthy of love, we're literally driving ourselves insane.
Luckily we can choose to see the world through a different lens. It isn't easy, but we can work on creating loving beliefs as we let go of limiting ones.
I formed The Self-Love Book Club as a place to connect with other people who are on similar journeys, seeking to fall in love with themselves, create empowerment, and take positive action to better their lives.
We connect online to discuss what we've read and how it's impacting the way we live.
Anyone can join! Just grab a copy of the latest book (they're always listed in the sidebar) and join us for discussion in our private Facebook group. I host a link-up once a month so that other bloggers in the group can share their posts on the book, but this is totally optional and you don't have to be a blogger to participate.
So far we've read:
Red Hot and Holy  by Sara Beak
The Happiness Project by Gretchen Rubin
Daring Greatly by Brene Brown
Be Happy by Robert Holden
Spirit Junkie by Gabrielle Bernstein
Man's Search for Meaning by Viktor Frankl
This I Know: Notes on Unraveling the Heart by Susannah Conway
Personal Development for Smart People by Steve Pavlina
Choose Yourself by James Altucher
A Return to Love by Marianne Williamson
Love Yourself Like Your Life Depends On It by Kamal Ravikant
Our blogger book club members include Lisa from A Little Bit of Lisa, Xandra from Fashionably Light, Tea from The Arts Tea, and Cole from Peace and Chaos.
Delving into a journey of self-love can be daunting – it's a lifelong process and it might make some people in your life roll their eyes. But I've seen the incredible impact that dedicating myself has had on my life. The world looks radically different (and one-hundred percent more fabulous) than it did even a couple of years ago.
By banding together we're creating our own tribe of self-love warriors, supporting one another across the Internet and I hope you'll join us.