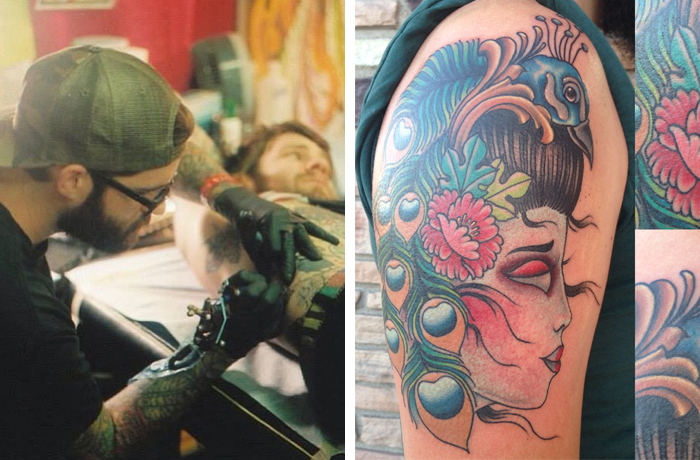 Jake Schroeder, 27, San Luis Obispo, CA, Keith Duggan's Ink Dynasty in Pismo Beach CA
How old were you when got your first tattoo & what was it? Few months after I turned 18. Chest piece of a heart and revolvers I drew up.
How did you get started in tattooing? Was drawing them for friends then designed my own when the time came.  Keith Duggan who did my first ones had me bring in more of my work and offered to take me under his wing as an apprentice.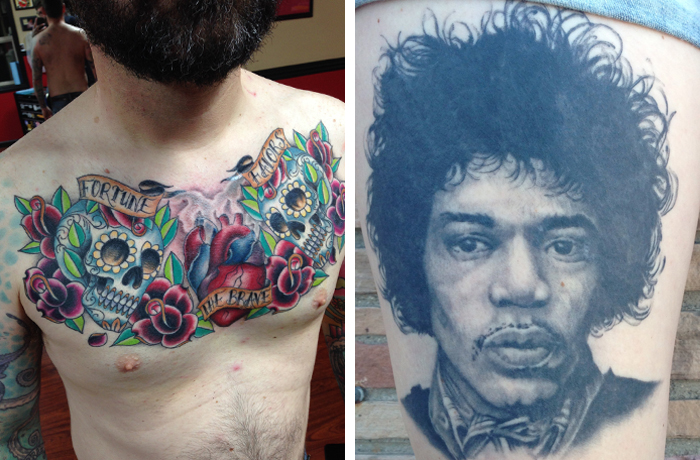 Did you have an artistic background before you started tattooing? Few art classes here and there. Been drawing my whole life.
How have your thoughts about tattoos and being tattooed changed over time (if at all)? No they haven't really changed. Definitely harder to find people without a tattoo these days.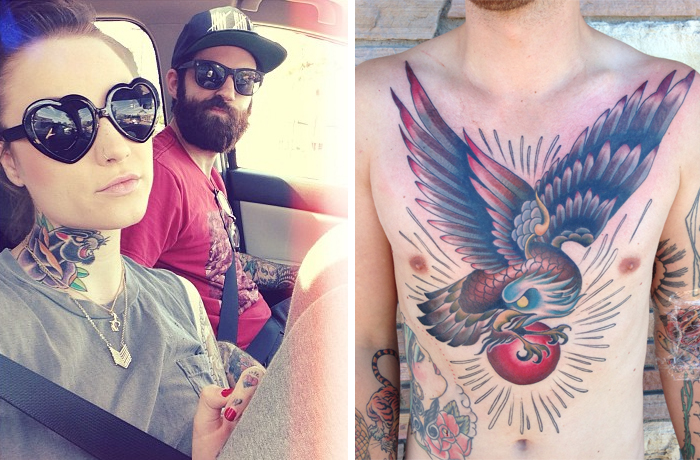 How would you describe your aesthetic? Hard to put a name to it. Things are always evolving as an artist.  Only as good as your last piece, so gotta make each one count.
Who or what influences your work?  Things around me, my wife is a big muse. I was always a fan of Gustave Dore, and Chuck Close when I was younger before I got into the tattoo world.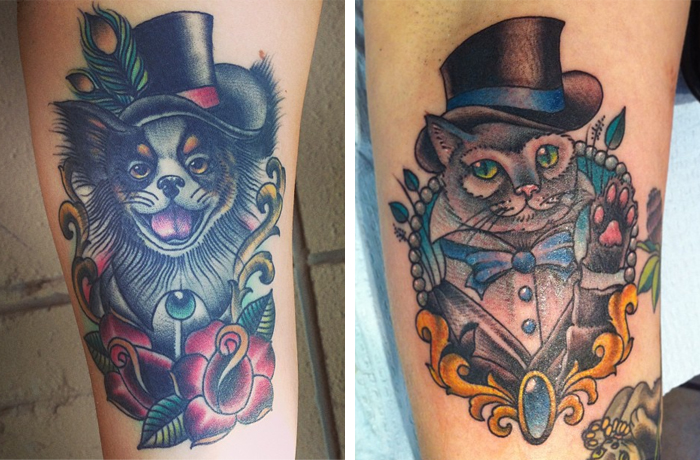 Jake also sells prints of his paintings on Etsy and self-published a book of his work. I highly recommend following him on Instagram to keep up with his current work and catch glimpses of his creative process. Thanks so much for allowing me to interview you, Jake! 
I've received so many lovely e-mails lately from readers who enjoy this series and even some who say it's (positively) influenced their views on tattoos. I'd love to hear from you: what questions do you have about tattoos and the tattoo industry? Who would you like to see interviewed here in the future? Would YOU be interested in doing an interview?
Dreaming of my next piece,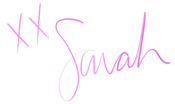 Top left photo by @fancyclown. All other photos courtesy Jake Schroeder.